We are proud to announce that our US subsidiary has moved to a new location in West Haven, CT. We spent the previous few years in finding an appropriate place for the head office in US, and finally we find this great place.
The new office is actual a storefront in downtown West Haven, putting us right on the street and looking out onto downtown's main intersection. Across the street is the City Hall, which makes us very easy to be found. And within walking distance, there are lots of stores, shops and other facilities around the office, it is quite convenience for people who is working here, we just couldn't be more excited about our new place.
There are several key features of the new office:
1. Space: Our new office is around 2000 Square Feet which allows enough space not only for office work but also inventory. The new office consists a reception room, several small warehouses, a pantry room and a big open working space which can fit many desks.
2. Location: West Haven is located at east coast of United States, where is very close to our customers and it is very easy for us to provide technical support to them.
3. Resources: Yale university is 15min away by car from our new location, Harvard University is 2 hours away, MIT is 2 hours away… All these members of The Ivy League will provide us a great opportunity to get in touch with World-renowned Scientists and Researchers. To be a chromatography- focus company, Welch is always intending to work with new technology and make chromatography to a new level. Looking forward to having technical exchange.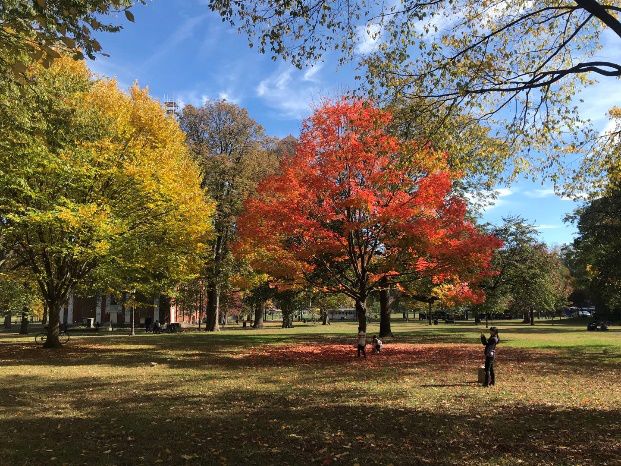 Beautiful Yale Campus
Thanks for everyone's support through the years.
If you have any problem or require further information, please contact info@welchmat.com.