Outline
Welch Materials have concentrated on GC R&D and production for many years, and each column would be tested strictly before selling with attached column report. Welch columns are characterized by stable properties, high column efficiency and good reproducibility. Welch Gas column can be divided into two types: WM Series High Performance GC Column and WEL Series Economical GC Column, which can meet the analysis requirements of various customers. Welch also provides services as sample analysis, method development, column recommendation, after-sales support and training for customers. With good product performance and perfect after-sales service system, our GC columns have been widely used in universities, research institutes, pharmaceutical, petrochemical, brewing, environmental protection or other industries.
WM Series High Performance GC Column
WM series of capillary columns adopt strict technique and performance detection with strength in super inertness, low loss, high column efficiency, high selectivity, stable reproducibility and long lifetime.
1. Super Inertness and Low Loss GC/MS Column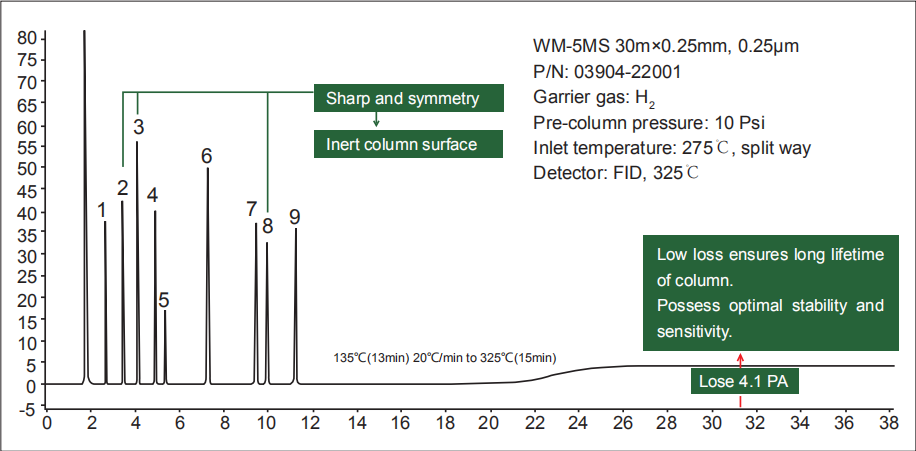 ● The unique surface deactivating technique ensures the super high inertness of column, and the peak type of separation component is sharp and symmetrical.
● Bonding and cross-linking technology allow the column to keep a low loss level at higher temperature with good stability and long lifetime.
2. Exceptional Lot-to-lot Reproducibility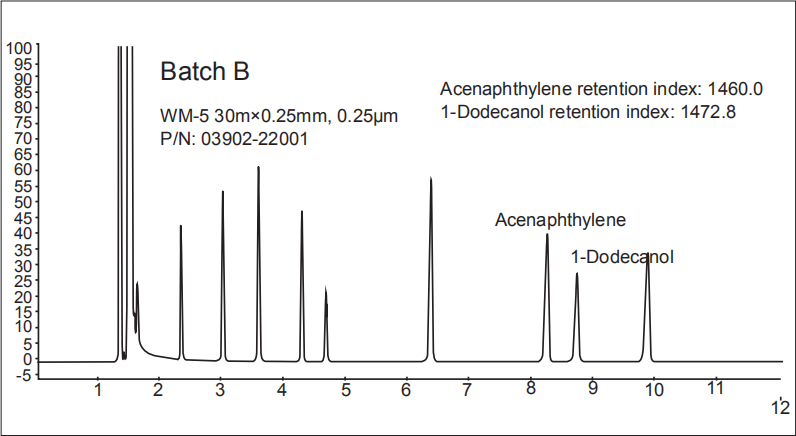 ● The consistency of column inertness and superior inter-column reproducibility can be guaranteed by mixed standards samples test.
● Higher detection sensitivity and more accurate analysis results.
3. Case of Excellent Performance of WM Column
Determination of 37 fatty acids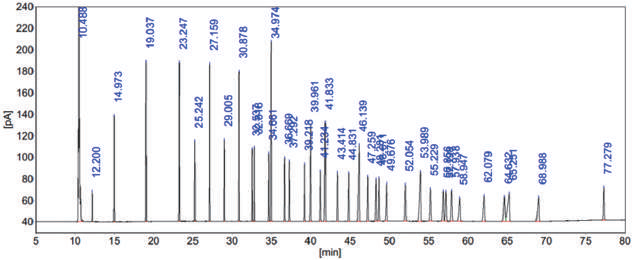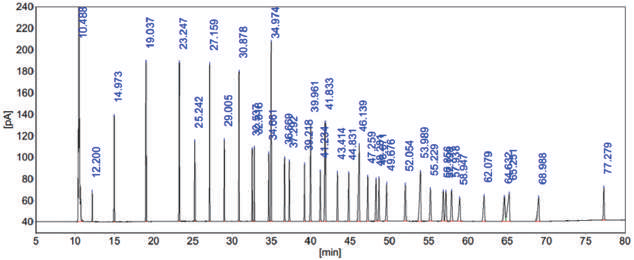 If you have any problem or require further information, please contact info@welchmat.com.