The standard method for analyzing amino acids by HPLC is either pre- or post-column derivation or detection by fluorescence because the acids lack suitable chromophores. This approach yields excellent sensitivity, but the derivatization process is time consuming and can introduce variability between each test run. ELSD excels at analyzing nonchromophoric compounds and eliminates the need for derivatization.
ELSD works by making a light-scattering measurement of target analytes that have been dried of mobile phase via evaporation. The detector produces stable baselines during gradient elution chromatography, and its response is independent of the spectral properties of the analyte and solvent.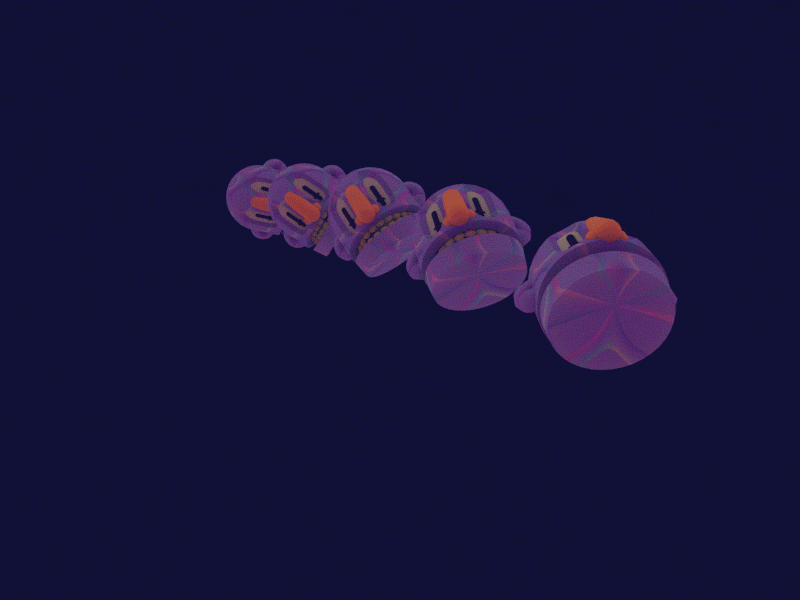 Case One
Pharmaceutical analysis under the acidic condition
1- acetaminophen ,2- caffeine ,3- hydrochlorothiazide,
4 barbiturates ,5- aspirin ,6- phenobarbital,
7- pentobarbital ,8- toluene ,9- fluazepam,
10- diazepam ,11- artemisinin ,12- artemisinin ,13- ibuprofen
---
Conditions:
Column: C18 column (5μm, 4.6x 150mm).
Gas source: nitrogen
Detector: ELSD (30°C ,3.0bar);
Mobile phase: A:0.1% formic acid solution , B:acetonitrile
Flow rate : 1 mL/min.
---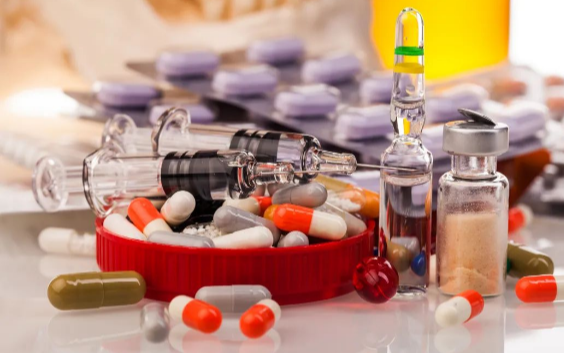 Case Two
Pharmaceutical analysis under the alkaline condition
Chromatogram (HPLC/ELSD)
1 Atenolol ,2- propranol ,3- codeine ,4- procaine,
5- propranolol ,6- papaverine ,7- noscapine ,8- bupivacaine
---
Conditions:
Column: C18 column (5μm, 4.6x 150mm).
Gas source: nitrogen
Detector: ELSD (30°C , 3.0bar)
Mobile phase: A:10mM ammonium acetate aqueous solution , B: acetonitrile
Flow rate: 1 mL/min.
---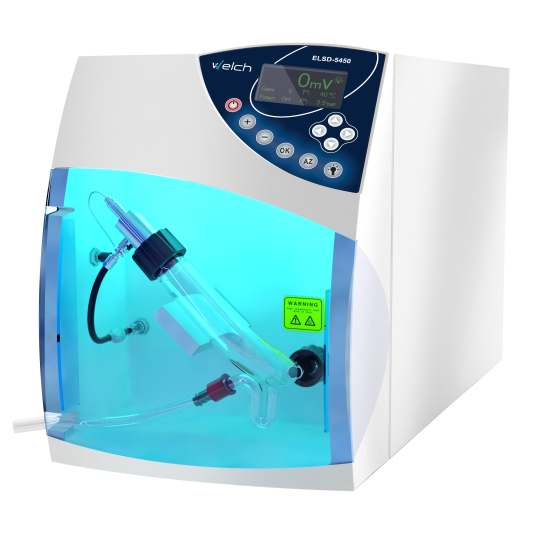 Welch ELSD-5450 is a low temperature detector with automatic gain function. It also has the following characteristics to meet your diverse detection needs:
● Optimize detection sensitivity for nonvolatile, thermally unstable and semi-volatile compounds.
● Minimize spectral band broadening based on precise SEDEX low temperature atomizer and innovative flow pool design.
● Atomizer flow in the range of from 200μL/min to 2 mL/min. For easy installation and removal.
● Through SAGA (sedex automatic gain adjustment technology), an innovative gain control controlled by software drive, the SEDEX liquid phase instrument can automatically adjust the gain setting to avoid any overrun of the detector.
● Full remote control: gas, heater, photodiode, light source can be automatically closed after a series of analysis.
---
If you have any problem or require further information, please contact info@welchmat.com.